Are Plastic Instruments Toys?
October 24th, 2022 | 2 min. read
By Ewan Moore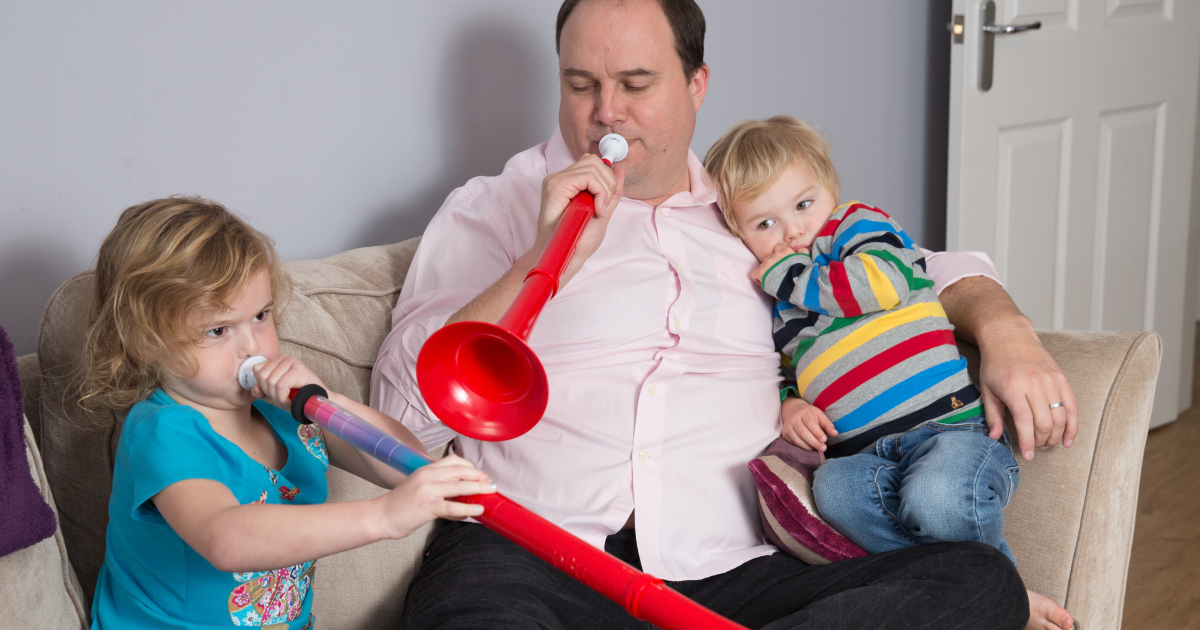 Here's a question we get asked quite a lot by first-time buyers in the market for a pInstrument: Aren't plastic instruments just toys?
We totally understand why you'd think that. Heck, who doesn't immediately think of toys when they think of plastic? But while the majority of our instruments are indeed made from plastic, and do indeed come in a range of bright colours, they are absolutely not toys. In this article, we'll talk you through exactly what sets our instruments apart from toys, and why they're a perfectly valid choice for musicians of all ages and skill levels!
Are Plastic Instruments Real Instruments?
As we've already covered, yes! Our plastic instruments are 100% real instruments. While they're designed first and foremost to be accessible to younger players thanks to their light weight and durability, these are proper instruments that sound, play, and feel just as good to use as traditional brass instruments.
We're dead serious about making sure our instruments sound great. When we developed and patented the pBone, the world's first plastic trombone, it took us three years of getting it wrong before we got it right! Now, it's the best-reviewed plastic trombone on Amazon! Not bad at all.
Our approach makes all the difference, too. We simply stopped trying to make a brass trombone in plastic and instead focused on making a plastic trombone. We learned fairly early on that you can't just copy what a brass instrument does, because the acoustics and density of the materials that are completely different. We've applied this thinking to our entire range, including the pCornet, pTrumpet, and pBugle.
Are Plastic Instruments For Kids?
Make no mistake, we design our pInstruments specifically with kids in mind. They're made from a tough ABS plastic, so can withstand bumps and knocks. They're also much lighter than traditional brass instruments, so smaller players can practice for longer without getting uncomfortable. Our range also has a bevy of proven benefits in the classroom, making them a great fit for music educators.
But, and we can't stress this enough, just because something is made for kids doesn't mean it's a toy! Our pInstrument range can be used by everyone, regardless of age or skill. Whether you're looking for an affordable first instrument or something fun to play on, pInstruments are a great option.
Even so, we know lots of kids love to play our instruments. That's why we take the safety features incredibly seriously. by undertaking detailed quality checks and safety testing to international standards. In that respect, our plastic instruments are very much like toys!
Find Out More
Convinced a plastic instrument is the right instrument for you? Feel free to browse through our comprehensive learning guide, or take a look at the full range of pInstruments to see if there might be a better fit for you.
And if you're still not sure, consider taking a look at the following articles:
What Is The Difference Between Plastic And Brass Instruments?
Serious About Making Music Fun: The Sustainable Choice
After seven years writing about video games, Ewan made the jump to the music instrument industry to stop his family asking when he was going to get a real job. Mostly, though, he adores music and is passionate about its vital role throughout life - especially in education. He also played guitar in several bands with deeply embarrassing names that won't be revealed here. With a degree in journalism from an NCTJ accredited university under his belt, Ewan uses everything he learned as a writer over the last decade to help answer any questions you might have about Warwick Music Group in an accessible (and hopefully entertaining) way. Because if you can write 1,000 words on SSDs and ray-tracing, you can explain why plastic instruments are accessible, sustainable, and fun.