pBuzz and Whole Class Instrumental Learning
September 16th, 2021 | 1 min. read
By Chris Fower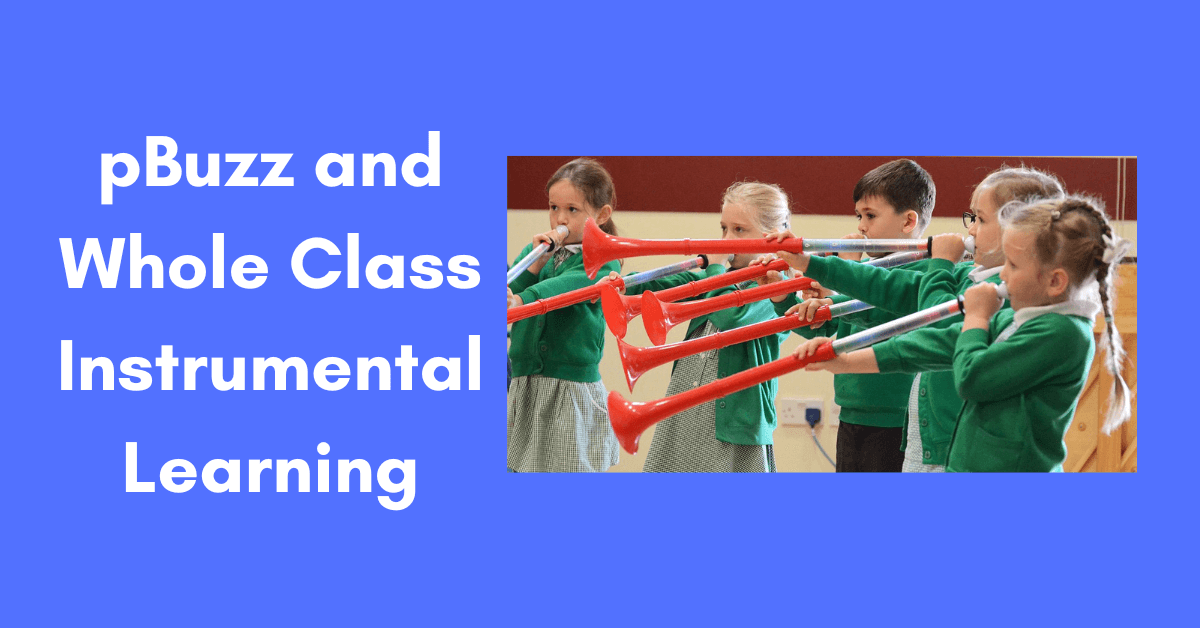 In this vlog, Chris Fower discusses where pBuzz has been used in Whole Class Instrumental learning and other large group settings and the resources now available to support this work, some of which are listed below with links and supporting videos.
We are seeing some great and innovative uses of pBuzz in Music Education Hubs, notably in Sheffield and Hull but in many others.
WMG can support training and workshops and we are keen to foster cooperation and mentoring where appropriate between both organisations and individuals.
We are especially interested in learning about and supporting classroom teachers using pBuzz to deliver curriculum music.
A small selection of our resources:
These are all free to use
Our award-winning KS1 materials with twelve completely planned, supported and resourced units

In this nine-part video series, Grant Golding explains his BUZZ21! program, including his resources
14 popular tunes for pBuzz:
"Create a Buzz" for brass band and pBuzz, score and parts:
Sarah Todd talks about pBuzz in Elementary School

The Basics of Teaching pBuzz Video Series: Dr Keith Dye:


Chris talks about the "what" and "why" of pBuzz:



How robust is pBuzz? Find out in this drop test!


As an undergraduate Chris studied Jazz at Leeds College of Music and then became a member of the Advanced Studies, post-graduate performers course at the Royal Academy of Music and Principal Bass Trombone with the European Community Youth Orchestra under Claudio Abbado. He then spent 25 years as a busy freelance performer based in both London and the North of England working with a wide variety of ensembles and artists, including being a member of Grimethorpe Colliery Band, The British Philharmonic Orchestra, Dame Shirley Bassey's Orchestra and the Creative Jazz Orchestra.
Alongside this Chris has worked extensively in all areas of music education, latterly as a leading deliverer and trainer in informal, large group practice. This included roles as Leader in Wider Opportunities at Hertfordshire Music Service, Leader of Instrumental Development for Derbyshire City and County Music Partnership and as a face to face trainer on the Trinity Guildhall/Open University "Whole Class Instrumental Learning" national training program.
He became a key member of the team that created pBone, the plastic trombone in 2011/12 and has been involved with Warwick Music Group in various roles since then. Chris is currently Director of Creativity and Innovation for the company, a role which includes overseeing product development and improvement, quality and education.