How to Get Your Child Started On Their Musical Journey
March 12th, 2019 | 2 min. read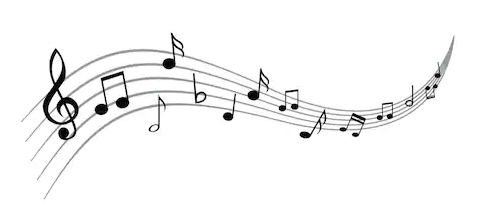 Congratulations! Your child has decided to learn to play an instrument! Here is some information to help you begin your journey…

What to expect from music lessons:
There are many ways to find a teacher including lessons at your child's school or through your local music hub. Alternatively, you can search for local music teachers online.
You can find teachers with verified qualifications and child protection training at www.musicteachers.co.uk.
How much will the music lessons cost?
Lesson costs can depend on the qualifications and experience of the teacher. It will also vary dependent on where you are in the country.
A ballpark figure is £15 for a half-hour lesson.
Is it possible to learn online rather than going to lessons?
Yes. There are a number of online forums that offer online tuition. This is a great way to get started however, face-to-face tuition will help to advance learning once the basics have been established.
Some teachers are also able to offer lessons via video calls.
An example of an online learning course: https://pbone.co.uk/learn-to-play-trombone/

Where is best to learn? School, home, groups…
There are benefits to every setting, it will depend on the child, the family and the schedule.
Choosing an instrument:
How do I help my child decide what instrument to play?
Provide opportunities for your child to experience as many different instruments and genres of music as possible. Watching concerts live or online will help your child get a feel for different instruments and which they might like to play.
Do I need to buy an instrument straight away?
There are various avenues to explore including renting from a school, a shop or a local hub. Alternatively, you can buy your own instrument. There are varying models which are more affordable in the student range.
Learning to read music:
Do I need to be able to read music?
Learning to read music can offer an extended range of opportunities and this would be a requirement if your child wanted to join a band or ensemble and/or progress through the grading system.
The ability to be creative and improvise is also a great asset and can be musically rewarding.
Will I need to buy resources? Books etc.
There are resources available online, some of which are free or available through subscription. However, most teachers teach using sheet music and therefore you will most likely be required to purchase a book on their recommendation. The average cost of a beginner book is less than £10.00.
FAQs:
What age is best to start learning?
There isn't a specific age that's best to start. If a child is interested and wants to learn that's a good indication that they are ready.
Every child is different, they will be ready to start at different times.
Do I need to be musical to support them?
No. Being well-informed will help them to progress. Conversing with their teacher will help you to keep abreast of how you can support your child.
Practice makes perfect:
How can I encourage my child to practice?
Encouraging the habit of practising regularly as part of their everyday routine and providing small achievable goals will help to incentivise them.
How much practice is required?
In the beginning little and often helps to build stamina, this also helps with incorporating practice into your routine (approx. 10 mins). Time practising will increase as your child progresses their learning.
How often are lessons required?
Weekly is preferable, especially in the beginning. This will help to ensure your child doesn't pick up bad habits and helps to set those regular goals required for progression.
Typically, how long is each lesson?
This depends on age and the stage your child is at. As a beginner, 15-30 minutes is recommended to ensure your child is able to fully concentrate and build their stamina gradually.
---
For more information about music lessons, where to find a teacher and top tips visit our music lessons page...
Kate has always had a love for music and after starting to play the clarinet aged six went on to study music at the Royal Scottish Academy of Music and Drama. She joined Warwick Music Group in 2010 as Social Media Manager and now serves as Chief of Staff where her role is the day to day management of the team. She ensures activities are streamlined within the organisation, supporting the priorities of the business to help it grow. She now spends most of my spare time supporting my three children as they learn their own instruments!