Coronavirus; Free resources for teachers, students and parents
March 18th, 2020 | 1 min. read

Helping our community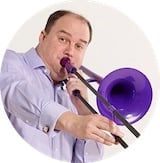 We hope you and your families are safe and well in these challenging times. Following a lot of questions from our community, we have provided some advice regarding cleaning instructions for our instruments.
We are also making additional mouthpieces available free of charge for schools, so that every child in a class has access to their own mouthpiece. Please contact Kate by clicking on the button below for more information.
Our team are looking at ways in which we can support children, parents and teachers by providing free online resources, please see the links below for more information.
We have also set up an online music festival as we wanted to provide an opportunity for children to perform their music to an audience, even if it's only a virtual one, and know that their hard work will be listened to, appreciated and recognised! We don't mind what they play, just that they enjoy making music. Click on the button below to find out more.
As musicians, teachers and parents ourselves we are thinking about you, your families, friends and colleagues and we'll do everything we can to be supportive.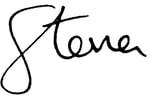 Steven Greenall
on behalf of everyone at Warwick Music Group
Free Resources
Please click on the links below for access to resources, music and information:
Steven has over twenty years experience working in the music industry. With degrees in Electrical Engineering and a MA in European Cultural Policy & Administration from the University of Warwick, where he now serves as a Course Tutor on their MA in Creative and Media Enterprises, Steven served as Executive Director of a non-profit international music association based in the United States from 2000 – 2007.
Steven is founder and CEO of Warwick Music Group and started playing the trombone at the age of nine. Based in North Warwickshire, the company manufactures musical instruments that make the joy of music accessible. sustainable and fun including the world's first plastic trombone, pBone, which has sold over 250,000 units worldwide and won major international awards including the prestigious Queen's Award for Enterprise (Innovation) in 2019.
He was elected as a board director for the UK music industry trade body, the Music Industries Association, in 2019 becoming its chair in 2020 and is frequently interviewed or invited to present guest lectures on cultural entrepreneurship, music education and the future of the music industry.
Steven lives in Warwickshire with his wife, Kate, their three young children, two ponies and faithful labrador, and enjoys coaching his local youth rugby team.